Here at Drawing Down the Moon, we love using Zoom, and we're excited to show you how to use it to continue dating and meeting amazing people.
First of all, you need to download it! Search 'zoom' into any search engine and their website will pop up immediately. Make sure you're downloading the right program for your computer or tablet, whether that be Mac, PC or an app. Once you've downloaded and opened the program, you should be greeted by this lovely, and minimalistic, front screen.
To sign in or create an account, press the 'Sign In' button. On the following page, you can create you brand new Zoom account! Make sure to use your real name (you don't need to include a surname) for a username to minimize confusion later on.
Alternatively, you can use your pre-existing Zoom account if you have one, or your Google or Facebook account to sign in.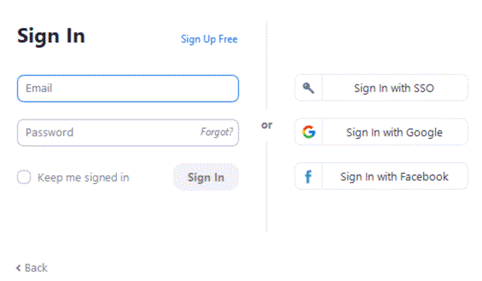 After signing in, you're now into Zoom. You should then see the home tab – it might look a little different depending on which device you're using. Regardless, you'll have some options to choose from.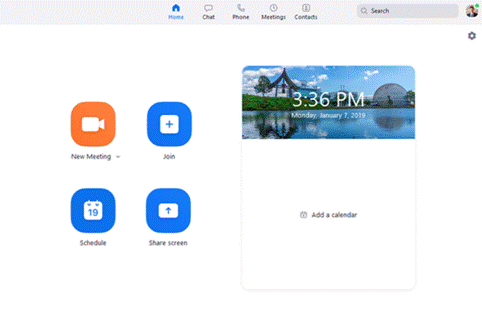 Just like it says, the 'New Meeting' button is to begin a new meeting. This will be an instant meeting, so it'll start straightaway. You'll have the option to start with video by clicking on the small downwards arrow circled below – and how else will your date get to see your gorgeous smile and carefully curated backdrop?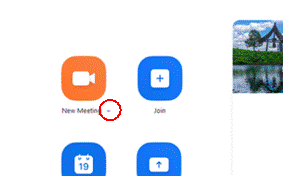 Here's a screenshot of what your screen will probably look like. You will now have the option to 'Join with Computer Audio' straightaway, or to 'Test Speaker and Microphone' first to make sure everything is in tip-top condition. We certainly want your date to hear your great jokes and comments!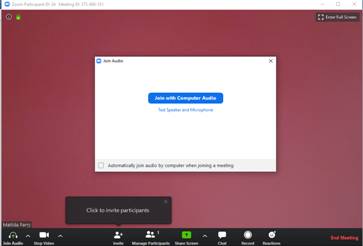 Once your audio is working, it's time to invite another participant – or, in less clinical terms, your lovely date! The button to press is the grey pop-up towards the bottom that says 'Click to invite participants.' Or you can click the white button below it that says 'Invite.'
Here's what your screen should now look like. You have a few options to choose from, now! We recommend that you choose an email account from which to send the invitation. That way, your date can easily click on the link and join your video call.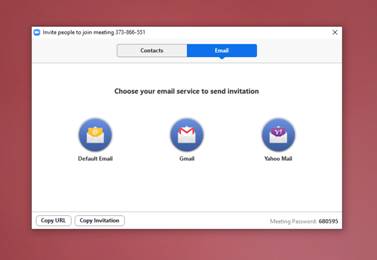 Once your date has clicked the link and joins the video chat, you can begin the date!
Make sure to raise a toast to the webcam and have a wonderful time.