Sydney is known as one of the very best places in the world for dating. Warm weather, friendly people and beautiful scenery combine to give you the very best opportunities. There are so many great dating ideas so we wanted to help you by suggesting some of the loveliest. This list aims to help you narrow down your search with some of the best dating spots in Sydney.
Westpac Open-Air Cinema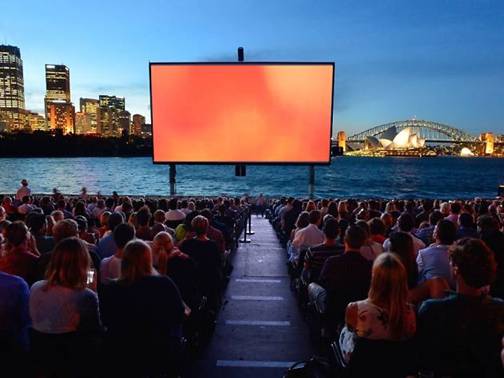 Formerly the St. George open-air Cinema, this is one of those destinations that every tourist marks on their travel itinerary. The open-air cinema is exactly what it sounds like; a theatre that is completely outside. The layout is similar to a typical theatre, but there is no ceiling or walls. Instead, it is right on the water with a beautiful view of the city skyline. The open-air cinema provides a unique experience, even for Sydney locals.
https://www.westpacopenair.com.au
The Rocks Food Friday Market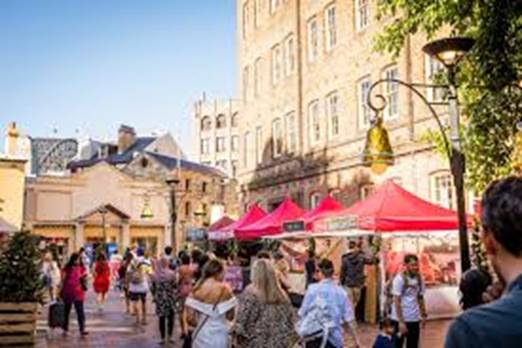 This date spot is only open one day of the week; Friday. Since many dates do take place on a Friday, we wanted to make sure we included it. This is an inexpensive date with beautiful views of the harbor. You can stroll the streets together, seeing the city and everything it has to offer. The crowded market offers unique dining experiences, with different food stalls all around. You can grab something and your date can grab something entirely different. Or if you want somewhere a little quieter, then grab a seat at a park bench just outside of the market. You will still be close to the buzz of the market, but far enough away that you and your date can still converse.
https://www.therocks.com/whats-on/market-overview
Catmosphere Cat Cafe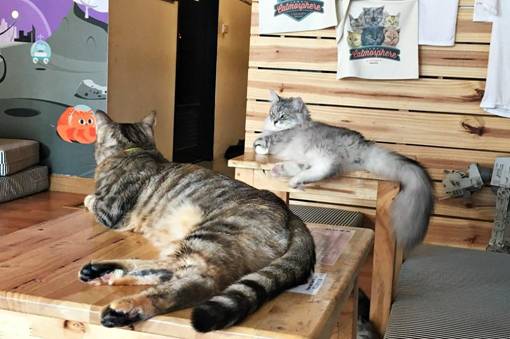 . If you and your date are both cat people though, this is a must-do for both of you. You may as well go and visit together. It gives you something to bond over – a new furry friend. This is perfect if your date love animals as much as you do.
https://www.catmospherecafe.com.au
Comedy Lounge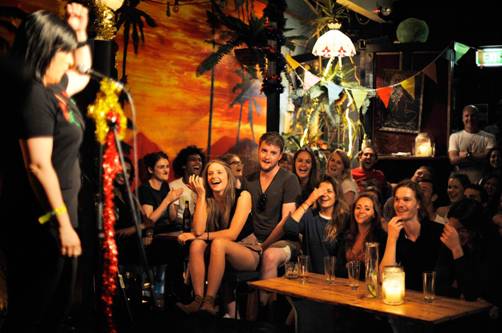 Nothing makes a date great quite like laughing together. Bringing your date to the Comedy Lounge is also a good way to find out what their sense of humour is like. You can use their favorite jokes later, referencing the comedian you saw together. Whatever happens, you will still have an enjoyable experience filled with laughter. That is always the best way to spend a date.
https://www.cafelounge.com.au/comedy/
The Standard Bowl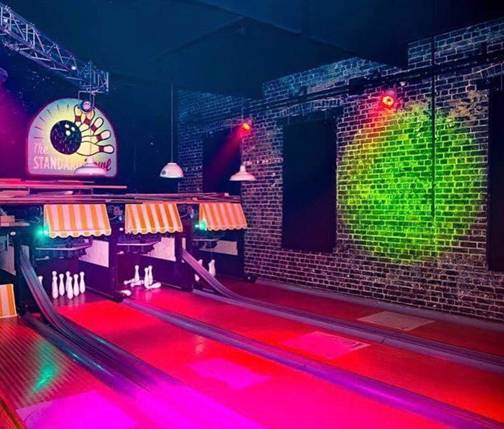 This place has got everything. It is a bowling alley without any kids. It has billiards tables. You can even play pinball and feel like you're back in your childhood. On top of the variety of activities, you can also grab a drink at the bar and just sit and talk. It's basically an adult-only fun zone, which is bound to be a memorable date night. This idea works particularly well when neither of you knows what you want to do. Since it has a little bit of everything, you can move from different activities all in the same location.
If you find yourself running out of ideas, be creative. You can always reinvent a date night further down the line in the same location!