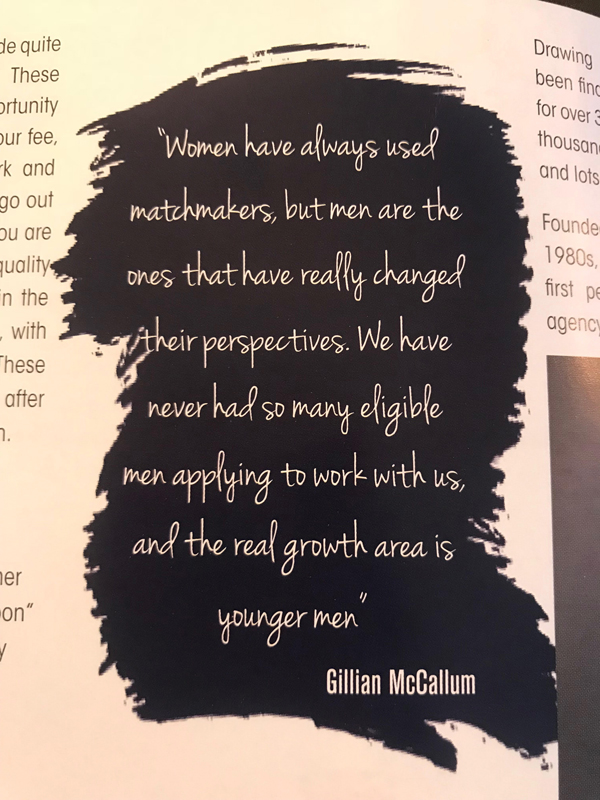 Drawing Down the Moon is featured in the new dating magazine "Dating" edited by top date coach James Preece.
Drawing Down the Moon are thrilled to be the featured Matchmakers in the first edition of the brand new magazine – Dating – edited by top UK Date Coach James Preece.
DDM Matchmaker Gillian McCallum is quoted as saying: "Women have always used matchmakers, but men are the ones that have really changed their perspectives. We have never had so many eligible men applying to work with us, and the real growth area is younger men"
#Dating #Matchmaking
Click the button below to apply in confidence to Drawing Down the Moon Matchmakers London.